A HOT JULY ON THE VANCOUVER PUNK SCENE!
By: The Floydian Device & Ms. Ligaya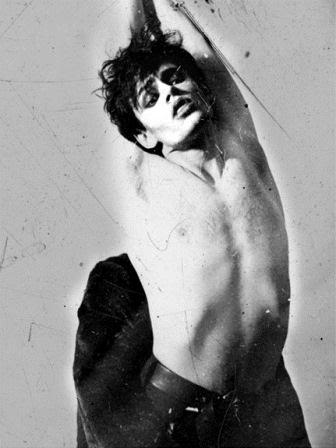 I, Braineater
On July 10, The Floydian Device and Ms. Ligaya attended I, BRAINEATER'S 'Pretty Things' art show at the artist's downtown Vancouver studio. BRAINEATER is the visual artist, musician, and designer known as the Andy Warhol of the Vancouver punk scene. A great crowd from Vancouver's underground gathered on a hot night to check out BRAINEATER'S newest works - pop-art portraits of icons like Iggy Pop, Marilyn Monroe, Brando, James Dean, and many others. These vibrant and saturated portraits were shown along side his older works that are erotic elixers of his dark and comic imagery. BRAINEATER'S art is a perfect fusion of Warhol's pop style mixed with the detail and imagination of Robert Crumb's demented characters.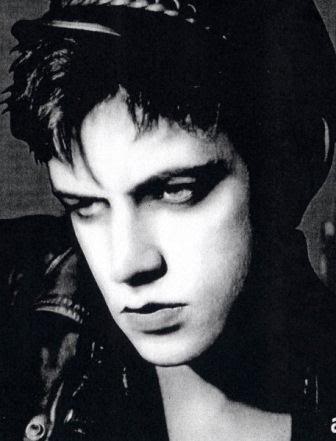 I, Braineater
BRAINEATER shows are always a full-on sensory experience. DJ Brian Pearce spinning records; photographers trying to catch every strange happening; the party spreading out of the studio, down the stairs, and out onto Beatty Street. Everything in this studio that the artist calls his home, including the washroom, seems to have been turned into some kind of strange art piece. BRAINEATER will sometimes spin music himself; or will sing while creating portraits of people in the crowd. On this night, the ladies inside were treated to some sex-fuelled live dirty blues as Braineater prowled the space in full black leather, carrying his guitar and a wireless microphone. I, BRAINEATER shows are more than art exhibits... They are events that bring together everyone from the Vancouver scene... punk music legends, artists, directors, writers, designers... and always a room full of the sexiest women in town. An I, BRAINEATER show reminds us that the Vancouver punk and underground scenes are definitely alive and well.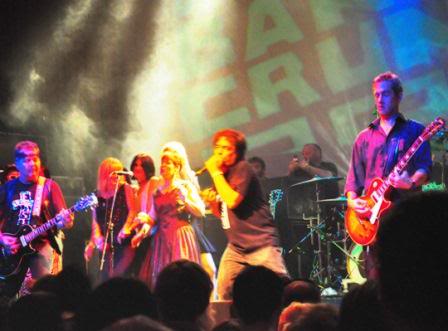 Ron Reyes
image 1 On July 24, The Device and the Fabulous Ms. Ligaya also witnessed some Vancouver punk history at the Rickshaw Theater. Singer Ron Reyes (whose past bands include Black Flag, Kill City, and Crash Bang Crunch Pop!) put on an amazing show for his 50th birthday party. Reyes was in top form, and had the crowd screaming and singing along from the first song. It was amazing to see Reyes at 50 looking even healthier that he did 25 years ago! His band for the night included a legendary crew from the Vancouver punk scene... Jon Doe, Tony "Baloney" Walker, Kevin Rose, Scott Beadle... Greg Ginn came onstage to destroy his guitar for several songs. Ron also had an amazing crew of punk rock grrrls onstage lending backing vocals - including Punk Globe writer and Vancouver Trash Maven Gerry-Jenn Wilson - whose bands include JP5 and EAST VAMPS. It was cool to see Ron and guitarist Jon Doe wearing their EAST VAMPS shirts on stage! The show also featured The Jolts with a great show; sounding like a hybrid of The Ramones, The Clash, and The New York Dolls. Little Guitar Army came on and exploded off the stage, with one of the most unique and strange shows you will ever see - leaving a trail of blood and sweat across the floor. LGA's songs 'Modern Sailor' and '30 Watts To Freedom' are amazing melodic/speed/punk anthems. John Armstrong and The Modernettes also played a fantastic, sweat-drenched set. They brought back some great Vancouver punk history, with Doug Donut backing them up on drums. And starting the night off in style was I, BRAINEATER with a set of his crazy psycho-sexual cabaret/punk rock - featuring DOA's Randy Rampage on bass and Jon Card on drums. It was a great night; and a great month on the Vancouver Punk scene!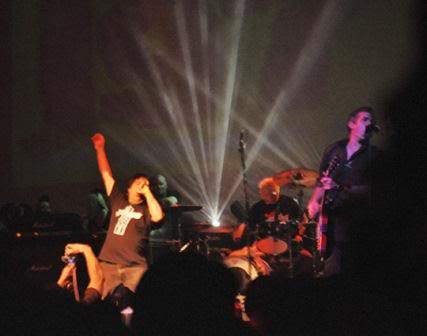 Ron

image 2