It amazes me how,at this moment in time, David Bowie mania seems to be peaking once again, especially in the onslaught of books about him; one of particular interest to me was "David Bowie A Life" by Dylan Jones, the editor of GQ Magazine U.K. I don't remember exactly when I got the email from his office asking if I could set up communication with Jayne County and Cherry Vanilla for what I was initially told would be a feature in the magazine; this was quite a while before Bowie had passed away, and I did serve as the go between,and there after, several months later ,kept an eye open for a feature in the magazine, which never did appear (I haunted the magazine section of Barnes & Noble,where great international magazines like Vive Le Rock are regularly stocked); after a while, I gave up looking.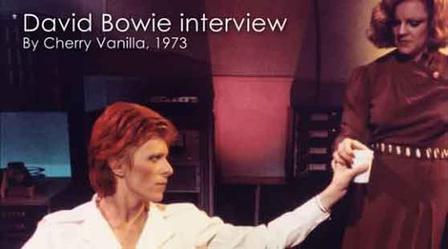 Of course, some time later, Bowie passed; we all did remembrances, as I did in several publications including Punk Globe, and the world kept turning, until, a while after that, excerpts from the Dylan Jones book showed up in UK newspapers with sections of quotes from the Jayne County interviews that took place before Bowie passed; needless to say, I was livid. Quotes about someone after their death are regarded quite differently than the same quotes being made while the person is still alive.I got my hands on the book,ready to go to war, and instead found out that everything in context actually works, that it is not a quick slap together job, but instead, a brilliant, eye opening homage to every stage of David Bowie, including his final days. It turns out to be one of my favorite books about him, and there are many of them.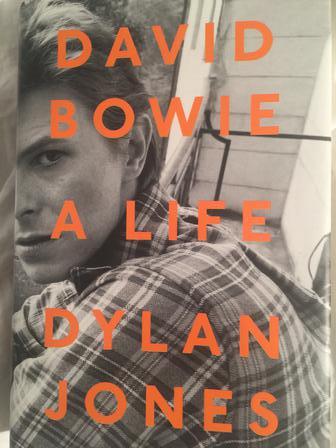 One of those many books is the new "When Ziggy Played The Marquee": the world famous photographer Terry O 'Neill was present for the U.K. filming of David Bowie's 1980 Floor Show, a tv special that would air in the USA on NBC TV's "Midnight Special" weekly music tv series; amazingly, the show never aired in England but became a cult classic in America. O'Neill's black and white photos are breathtakingly stunning, glam era Bowie fans will flip their wigs when they see this, as will "Wayne era" fans of Jayne County,as there is a tremendous amount of Wayne photos, quotes and interviews included here (word was that Wayne County,signed to MainMan at the time, was going to be the host of the show, but NBC brass were scared to death by Miss County, and they went with Amanda Lear instead, who used the name "Dooshenka',so'that they wouldn't realize that Amanda herself was trans.)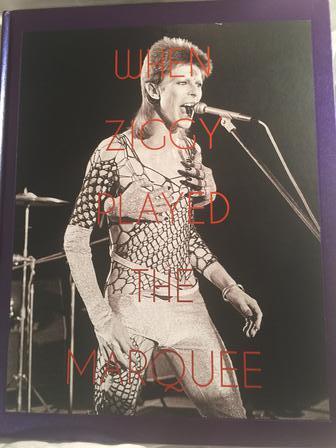 The fact that 'Wayne' County seemed to upstage Bowie that night with the assembled UK press (Chris Welch's complete Oct. 1973 Melody Maker feature is reprinted in it's entirety in this book) is thought by some to be the reason that County was dropped by MainMan, Bowie's management company, shortly after all this went down. The influential British weekly music publications wrote more about County at the bar than Bowie on stage that night. Being seen in context,Bowie next to Wayne County seemed more like John Denver in comparison.; the British press began their love affair with County that night.Regardless, this book more than any other is the ultimate 'must have' for any real Ziggy era fan,and who isn't?