I got a chance to chat with Ty Wooderson bassist from Bordertown Devils about the punk scene in Tucson and about their debut EP that launched in November....They are a killer DIY band.. I strongly suggest you check them out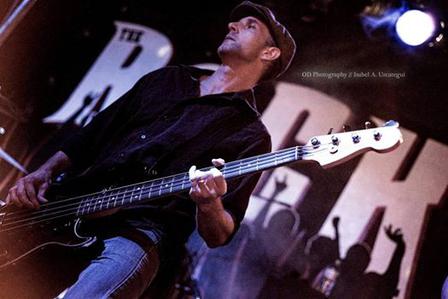 Punk Globe: Thanks for the interview Ty can you give us a little background on you and The Bordertown Devils?
Ty: My pleasure Ginger, and thanks for having us, we appreciate the opportunity to be interviewed at Punk Globe. Bordertown Devils was first formed in Tucson Arizona about 7 years ago. The first incarnation of the band included Mike, Jim, and myself, along with Eric Allen on lead vocals. We recorded a rough demo and played a few shows, but we were never really able to get the band off the ground and eventually it just ran its course. Shortly thereafter Jim moved to Phoenix and we just called it quits. Then around September 2014 I got a call from Jim saying that he had moved back to Tucson and was looking to start a band. I distinctly remember him telling me that he had been working with this kick ass guitarist named Jeremy, and that I should stop by his house where they were rehearsing, and to bring my bass. The three of us got together the next week and we started writing new songs as well as playing a few of the old Bordertown Devils tunes. We had been playing with another drummer but it wasn't working out. We contacted Mike, from the original band, and luckily he was available. Mike ended up being an amazing shot in the arm to the band because his drumming and songwriting are such an integral part of the Bordertown Devils sound. Lastly, we hooked up with Dennis. Getting Dennis in the band took a bit of fate and circumstance. He had originally been recommended to us by a mutual friend, and amazing front man in his own right, Sean Raines. Jim, Jeremy, and I got our hands on a recording from one of Dennis's previous bands and we all felt he would be the perfect singer. We had been trying to convince him to join us for about a year, but unfortunately he was already singing in two other bands, and he wasn't sure if he had the time to take on a third. Sean did us a favor and ended up fronting the band for a while, but he eventually left to pursue other musical projects. Since we were in the market for a new lead vocalist, we reached out to Dennis once again. He came down to our rehearsal studio, we got to work, played a few songs, and everything just clicked.
Punk Globe: Is Tucson your home base?
Ty: Tucson is "Home Sweet Home". Everyone in the band grew up here except Dennis and myself. Dennis is originally from New York and I am originally from Wyoming.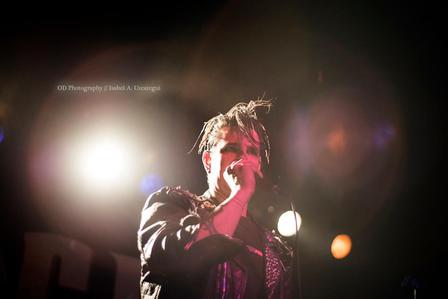 Punk Globe: Ty, tell us who is in Bordertown Devils and what they play?
Ty:
Dennis Liguori, Lead Vocals
Jeremy Barr, Lead Guitar
Jim Higgins, Guitar
Mike Piek, Drums
Ty Wooderson, Bass

Punk Globe: How long has the band been together?
Ty: I touched on this a bit during the last question, but basically the band first formed back in 2009, but it didn't become a fully grown rock and roll machine until we got this line-up solidified in 2015.
Punk Globe: How did you come up with Bordertown Devils for a band name?
Ty: The name basically comes from Tucson's proximity to the US/Mexico border and adding the word "Devils" made it sound a bit like a biker gang. The two words just seemed to fit really well together, simple as that.
Punk Globe: Tell us some of the influences of the band?
Ty: We all have somewhat diverse musical influences but basically everyone has common roots in old school punk bands like The Damned, The Misfits, Bad Religion, Minor Threat, The Stooges, and Social Distortion.
Punk Globe: Tell us about the your debut EP that you released on November 25th?
Ty: The EP is available (or soon will be) at all major music sites such as GooglePlay, iTunes, Amazon, CD Baby, Rhapsody, Spotify, etc., as well as a few brick and mortar record stores throughout the U.S. We did everything ourselves on this release. Funding the recording and manufacturing, we even did all of the layout design for the EP. It was all completely 100 percent D.I Y. in the punk tradition. Really the only thing we had any help with was the cover artwork which was done by an amazing artist friend of ours, Aaron Kibben. The EP contains six original songs of straightforward, pure, old school style, punk rock and roll. Nothing but hook-laden choruses, thumping bass, pounding drums, and rock and roll guitar chords. The feedback so far have been really positive from everyone we have shared it with, and recently we have started getting some radio airplay for the song "Open" on a few local stations here in Tucson. Austin Davis (who was one of the engineers on the EP) called the EP "All killer and no filler." I think that statement sums it up pretty well.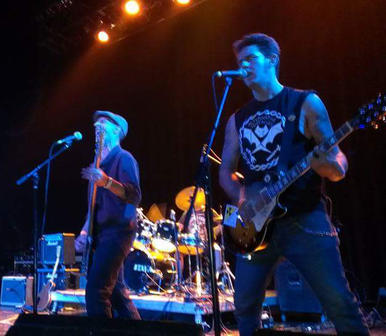 Punk Globe: Where did you record at and who produced it?
Ty: We ended up recording the EP using two different studios in two different cities, but not by any grand design or plan. The original impetus for the EP came about when we first met Austin at one of our shows up in Phoenix. He was preparing to graduate from a recording and engineering school and asked if he could record the band for a project at his school. The only catch was that we had to drive 100 miles up to Phoenix, and that all of the recording had to be done during off hours when classes were not in session. We ended up booking two sessions about three weeks apart both starting at 8:00pm and lasting until 2:00am. The first session went great. We recorded everything live and we were able to get all of the drums, bass, and rhythm guitar parts finished the first night. The plan for the second session was to head back up to Phoenix and track the vocals and lead guitar parts. The second session started off well, but during a break at around 11:00pm or so we got kicked out for drinking beer in the parking lot by the school security. Security pulled the session and barred us from ever coming back. We liked what we had recorded so far and decided we would find a studio in Tucson to finish the EP (there is nothing like a 2:00am, 100 mile drive through the desert to strengthen your resolve). Not to be deterred we took the recordings to Chase Welch and Bjorgvin Benediktsson at Icelandic Embassy Studio here in Tucson where we were able to finish recording, and get everything mixed and mastered. Additionally, Chase and Bjorgvin also had both a liberal and permissive policy toward alcoholic beverages on studio premises which happened to align perfectly with our recording philosophy as well. We produced the EP ourselves and Bjorgvin mixed it with us providing input.
Punk Globe: Do you have any video's to support the EP?
Ty: Unfortunately no videos as yet, but that is definitely something that we will be getting to in the near future. There are several clips from live shows floating around Youtube, however.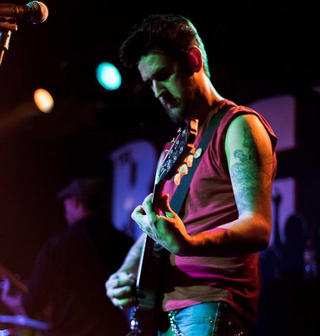 Punk Globe: Has the band toured and are you planning a tour to support the EP?
Ty: We have not done any proper touring to date. Mostly just playing around Tucson with the occasional trip up north to Phoenix. We hopefully will be doing some weekend warrior type tours around Arizona, Nevada, and Southern California in the near future.
Punk Globe: Any thoughts on the possibility that Arizona may go blue this year?
Ty: As a whole the state almost always votes red, but we have had democrat governors in the past. Arizona is kind of strange and a bit schizophrenic, politically speaking. It has a definite Libertarian streak and most Arizonans value freedom pretty highly. The state has legalized medical marijuana as well as some of the least restrictive gun laws in the U.S., but on the same hand Arizona has voted against gay marriage in the past, it is legal now, however. Having lived here for a while I think the state is slowly turning more blue, but it will probably be a quite a while before it gets there.
Punk Globe: Do you have any internet addresses that you would like to share with the readers?
Ty:
http://www.bordertowndevils.com
https://www.facebook.com/bordertowndevils/
https://www.instagram.com/bordertowndevils/
https://twitter.com/bordertwndevils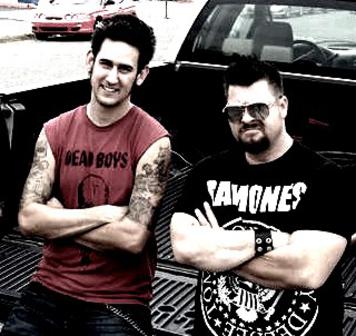 Punk Globe: Tell us what the band has happening for the rest of the year and the New Year?
Ty: We will be writing more songs, hopefully filming a video, and generally just bringing our brand of punk rock and roll shenanigans to as many people and places as possible.
Punk Globe: Describe yourself in three words?
Ty: Class Fuckin' Act
Punk Globe: Good one Ty! Any last words for Punk Globe readers?
Ty: Check out our EP and come see us live. Support your local punk and underground scene, and keep supporting websites and publications like Punk Globe that give those types of bands a voice. Don't be force fed what the corporate music industry wants you to listen to. There are a ton of great underground bands out there and a shit ton of great music waiting to be discovered, seek it out and go find it.