Bif Naked chatted with Punk Globe about music, life and the road ahead. As always, Bif's words are stunning, graceful and unapologetically badass.
PUNK GLOBE: What musicians inspired you to pursue music?
Bif: I never wanted to be a musician. I always thought I would be a prima ballerina. For me, I was really interested in metal because all the boys I liked were into metal. The first album I ever had that was mine and not my parents was Judas Priest. Through my dance classes I was interested to Madonna. I loved pop music. Culture Club, Prince. As I got older I discovered punk, Metallica, Anthrax. I loved every kind of music. I love speed metal, I love death metal. I find it very theatrical. Cradle of Filth is one of my favourite bands. My girlfriend Lindsey is in the band and she's incredible. So talented. She's a harpist. I'm so lucky to have my hearing and being able to experience all these crazy sounds.
PUNK GLOBE: Dream collaboration?
Bif: Name it. Anyone. Tom Petty would be great. Patti Smith. Buffy St. Marie. I love A Tribe Called Red. Jann Arden is an amazing songwriter. All these people, there is so much talent in this world. It's amazing they have a vehicle to put their art out into this world.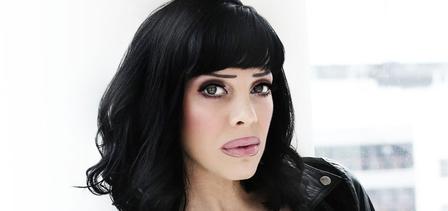 PUNK GLOBE: What album would you consider your most authentic work? A true reflection of your soul?
Bif: Oh wow. I love Superbeautiful Monster that was a tremendous time in my life. During that record because we already had a repertoire, Courage had been released, Spaceman had been out, Lucky had been out. Now twenty-three records later from that one, we have been recording two records for the last year. We had one record we shelved. The music industry has changed so much. Unless you're really an established artist with lots of money, sometimes it doesn't make sense to put out an entire album. We are trying to reframe how to get music to people. It's been neat in a way. We are going to be putting new songs on the website in the fall. I feel like my greatest songs are still ahead of me.
PUNK GLOBE: Our generation has sadly just said goodbye to two of our greatest - Chris Cornell and Chester Bennington. You are a posterchild of proof that life gets better if you live long enough to move past the darkness. What wisdom can you offer to those in the thick of it who feel like giving up?
Bif: I was a big Chris Cornell fan. We imagine these rock stars have a great life. Their kids are wearing new clothes, they have swimming pools. People like me look at them and think they have it all. If they have issues we think they can afford to get a counsellor. Most people think money makes you happy. It humanizes people to realize everyone is just human. They struggle with hopelessness, depression. Its hard to stay positive. It's a normal experience to have depression from time to time. It comes and it goes. Most of us are able to navigate it. Sometimes sucessfully, sometimes not sucessfully. Then their are those who cant escape it. It becomes overwhelming.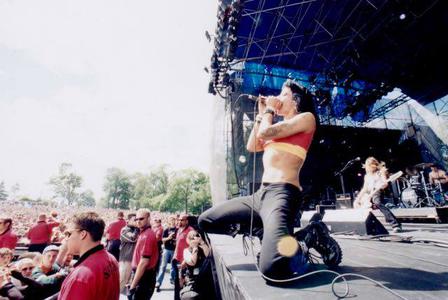 PUNK GLOBE: The world can be so ugly when our greatest enemy is our own mind.
Bif: How do we uplift the completely devastated and hopeless? I wish I had an answer. It's different for everyone. To uplift from it, we need tools and help. The more we talk about it the more we normalize and empower people to realize there should be nothing holding you back from reaching out. Even on Twitter and Facebook people will post extremely intimate confessionals and people will chime in right away. Social Media has changed the game in a lot of ways for people that normally wouldn't have anyone else input. It's a way to reach out that easier sometimes.