BY OZGUR COKYUCE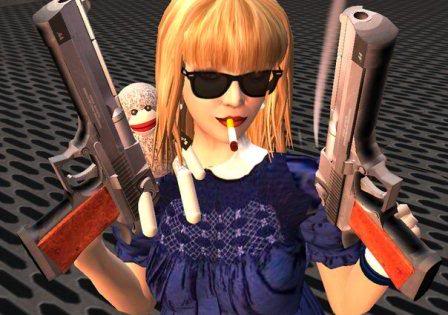 Self Portrait of Bibbe Oh by Bibbe Oh
Bibbe Hansen…..The daughter of the bohemian poet Audrey Ostlin Hansen and Fluxus artist Al Hansen, the mother of Beck and artist Channing Hansen, who also was one of the key figures in the Andy Warhol Factory, agreed to be on Punk Globe this month for a rare and a very special interview…
PUNK GLOBE : Bibbe, firstly thank you very much for accepting this interview. I have to underline for the readers that you are a really great friend of mine, I feel myself lucky to have met you and interviewing you has a very special meaning in my life. So let's start :

Last year you took the Spoken Word Stage with Lydia Lunch at ATP UK, Berardo Carboni's movie, Vola Vola/Fly Me in which you acted, premiered in Paris Atopic Festival. How was last year for you, how has this year started and what are the plans for the rest of the year from the Bibbe Hansen world?
BIBBE HANSEN : The "Vola Vola" movie was actually a machinima shot in Second Life with an all avatar cast. I operated several of the avatars for the movie including, Bibbe Oh, an avatar version of myself. As originally conceived, Vola Vola will also be shot as a real life film with human actors. I am scheduled to shoot my "real life" Bibbe Oh scenes this September in Sicily and Paris. I can't wait until they have assembled both film parts together into the one finished movie. I think it'll be terrific!

I just got back from another Lydia Lunch adventure – this time she has curated an event for the International Poetry Festival in Barcelona, Spain. It was called "Ugly Americans" and I got to go to Spain and be one of the four. It was quite a thrill to share a stage with brilliant writers and performers like Eugene S. Robinson, Bryan Lewis Saunders and Lydia Lunch. While I was in Barcelona, Lydia was talking about getting a building to start a women's performance space and arts center there and asked me to participate. I would love to go back to Barcelona and work there; I really fell in love with the city during my visit there.

I am also shooting a movie right now with Guo Shang-Sing, a Taiwanese filmmaker. Interesting how it came about entirely through online and virtual connections but now is now manifesting out here in so-called "reality!" It is a new experience for me as my dialog in this movie is spoken in both English and Chinese! Quite a challenge!
PUNK GLOBE : You are the daughter of artist Al Hansen and actress Audrey Hansen…What are your first memories being in a family of Al and Audrey as a child, I mean your first observations of life and the family life?
BIBBE HANSEN : Um, late one night listening as my parents tried to work out the terms of their separation and divorce. This devolved into kidnapping and custody battles. My parents separated when I was about two.
PUNK GLOBE : Bibbe Hansen met Andy Warhol in 1964 when her father took her to Stark's coffee shop, where the art crowd gathered on Saturdays. "And what do you do?" Warhol asked her. Her father piped up proudly, "I just sprung her from jail." . You were a "problem" kid back then, skipping school and shoplifting. You were the youngest of the Warhol Superstars, starring in the film "Prison". Was this the time that you started slowing down a bit as a problem child? Please share some memories from those days when you see the world through the eyes of a child. In your New York Magazine interview from 2004, remembering your first screen test you say : "The child looks so delicate and fragile, but there's a hardness, I was so much older then. I'm younger than that now." What do you mean by this Dylan quote?
BIBBE HANSEN : For me the reference was meant to reflect my experience of growing up in that tumultuous time. There is a way that certain kids have of growing up very quickly, becoming old way before their time. Oddly, they become jaded and world weary without first learning even the most commonplace basics of being competent in the everyday world. On the one hand they are quite sophisticated and precocious but are stuck in many ways as undeveloped young teens in others. I spent a good deal of my young adult life raising myself along with my children and still find I am filling in the gaps in my odd upbringing.Cue music: Raised By Wolves/Voxtrot.
PUNK GLOBE : Charlotte Rosenthal, Janet Kerouac and you formed a band called The Whippets in 1964.Which bands were you listening to around those days?
BIBBE HANSEN : The whole world was Beatle-crazy that year. That's how the Whippets started – as a way to get to meet the Beatles. Top hit AM radio was terrific in the 60's. We all went around with transistor radios pasted to our ears. We lived with our little transistor radios pretty much like kids with iPods today, but the sound was tinny and we didn't pick our own playlist. Now it seems the music industry attempts to sterilize, homogenize and segregate each genre, or geographical area, into separate niche music market (divide and conquer?); in the mid-1960's it was an insane glorious mish-mosh of stuff. As an example, the Top 100 of 1964 had all these different artists: Dean Martin, Barbara Streisand, Roy Orbison, The Beatles, The Supremes, Louis Armstrong, Dusty Springfield, The Animals, Stan Getz and Astrud Gilberto, The Beach Boys, The Temptations, the Kinks, Nancy Wilson and the Searchers. In one segment you might hear Al Hirt followed by the Dave Clark Five, then Ray Charles, followed by Gene Pitney or Betty Everett. When you compare it to corporate music charting these days, it was an amazing anarchic music collage. Without even having access to higher cultural opportunities, at that time, one could attain so many wonderful influences, just from cheesy top 40 radio.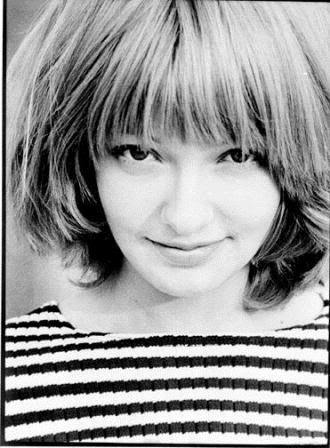 Photo By Jon Denos
PUNK GLOBE : And who were your Mother's and Father's favourite musicians?
BIBBE HANSEN : As an only child living in the days before television, my mother's solution to keeping me amused early mornings so I wasn't dragging them out of bed at dawn, was to teach me how to use the family record player and play records--quietly.

My mother and I played a music game together when I was small we called "Menotti." It consisted of improvising opera as we did everyday things like wash dishes, cook or take walks, but with the characteristic that our recitative was in the unique style of the contemporary opera composer Gian-Carlo Menotti.

When I was about ten, she and I became part of a classical medieval and Elizabethan singing group and performed sporadically with them for several years.

My father was a lifelong fan of popular music dating back from his childhood right up to the latest music out when he died in 1995. During his army service training in the South, he became acquainted with R & B, which was then called "race music", and fell in love with it. Of course he listened to jazz and blues and he loved international pop also. I first heard Edith Piaf and Aznavour as well as Bessie Smith at my father's loft. My mother loved jazz, classical music and opera.The Fifties was the peak era for American musical theater so "show core" is in the mix as well.

Some of the earliest presents I remember getting were records. My dad got me a Weavers ep and the single from the movie "High Society" - "Well Did You Evah" backed by "True Love"—Bing Crosby and Frank Sinatra. I remember my mother buying me ten separate 45's sold as a package that were the Top Ten pop tunes of that time. I might have been four or five years old. Hound Dog by Presley was one of them.I was mad for jukeboxes as a kid and always begging coins.Three plays for a quarter. Early 60s, the bossanova and the twist were everywhere.There was a period in Greenwich Village in the mid-60s where the favorite kid hangout was the basement of "Figaro's," a popular coffeehouse. The general music was albums of the day: Kinks, Beatles, Stones.There was a specialized jukebox down there from France called a Scopitone and for a quarter it would show a short film with a song. The first music video jukebox. Because it was French it was filled with ye-ye music and French pop versions of U.S. songs. We we able to enjoy Sylvie Vartan in a mini skirt singing "Bebe, C'est Vous" or doing a light hearted bdsm version of "Do Le Locomotion Avec Moi" as well as swooning over the incredibly lovely Francoise Hardy singing "Tous Les Garcons..." Scopitone just sprang to mind as a strange music interlude.
PUNK GLOBE : Any other musical experiences from the fabulous Sixties?
BIBBE HANSEN : It was such a wonderfully diverse time. In the subways and in the schoolyard; on the street corners and apartment building hallways – there were always a group of guys working out harmonies, singing doo wop. They were very much a part of the soundscape of the times.

When we were about fourteen, my girlfriend Patti* and I would sneak out late at night to hang out at uptown clubs like Arthur and to see bands like The Young Rascals at the Phone Booth. We each looked about twelve, so I am not at all sure how we got into these places. There were terrific dance and music clubs in New York City in the mid 60's. Besides Arthur and the Phone Booth, when we could get in, there were fun nights at Cheetah, Trudy Heller's and Steve Paul's "The Scene". About this time too, a lot of bands from the Village were breaking through into mainstream music. Dylan, The Mamas and Papas, The Left Banke, the Lovin' Spoonful, just to name a few. So I had the idea early on, that people one knew and hung around with, could come up with some songs and get them out there. We got to watch that music process from fooling around on guitars and singing along in the park, to seriously rehearsing and crafting songs, playing out in clubs and finally getting radio play. Richie Havens used to play in Washington Square Park. Jimi Hendrix was at the Cafe Wha. Oscar Brown Jr. and Lenny Bruce at the Cafe Au Go Go, John Coltrane at the Five Spot Cafe, Carmen McRae at the Village Gate. We saw Phil Ochs, Dylan, Buffy St. Marie, Karen Dalton, Mary Travers and Fred Neil on the streets and in the bars and cafes every day. So it wasn't just turning on the radio for us downtown kids, it was everywhere.
*actress Patti D'Arbanville (editor's note)


PUNK GLOBE : During your days in Los Angeles, you founded a theater company, acted in "B" movies and participated in the local punk scene as musician and documenteur. Al Hansen did a punk zine and you took pictures of all the bands for him. Which bands amazed you to watch live in those days?
BIBBE HANSEN : Every night we would go to clubs and see bands – sometimes several different clubs and bands in the same night. It was action-packed. 1977 and 1978 were great years for LA Punk. The Plugz, The Gears, Germs, The Screamers, The Controllers, The Bags, The Zeros, The Brat and Odd Squad were some of my favorite local punk bands.Via tours and records we were all infected by The Jam, Sex Pistols, The Clash, Richard Hell, The Ramones, The Damned, Dead Boys, Blondie, Iggy and the Stooges.
PUNK GLOBE : What was your take on it back then?
BIBBE HANSEN : Right before Punk, there was a listlessness to music. Parents and teens were both smoking pot and listening to the same music. It was stultifying; rock was dead-ended. Suddenly there was a new scene that horrified even the most hard core stoner hippy baby boomers. Kids were pierced and ragged with short chopped hair, snarling and grimacing as they lobbed gobs of spit at one another and flaunted a generally nasty attitude. After a short glitter and glam detour, the Peace and Love Generation had been run off the rails by Punk, and music, as we know it, was reborn.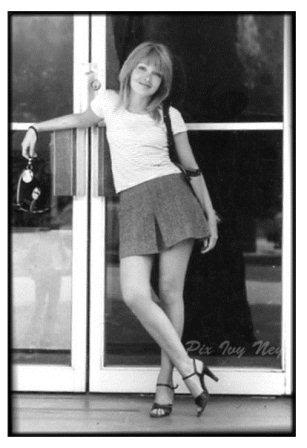 Photo By Ivy Ney
PUNK GLOBE : What do you think was Punk's most important legacy?
BIBBE HANSEN : The DIY ethos of Punk changed music forever. DIY is radical revolutionary action at its best. It seizes the means of selection, production and distribution; it levels the playing field and unleashes anarchic choice directly to the people. It kicks the gatekeepers and tastemakers out of the castle on their asses and makes them take the bus with the rest of us.
PUNK GLOBE : With Vaginal Davis, you formed the band Black Fag. What made you decide to start Black Fag and can you also give us some information about Black Fag and your other collaborations with bands throughout these years?
BIBBE HANSEN : Black Fag was a goof band that was started as a gag. The joke was on us when we were taken quite seriously and were faced with all the trials and tribulations of a successful working band. None of us were at all prepared for it.

Back in the 70's, in LA, I was in a band with Gay Austin, sister of Spike from the Controllers. We were "The Trouts." It was all fish songs. Wake Up Little Sushi, Twist and Trout, Tuna Wanna Dance, Up the Lazy River Trout, Crab Louie.

My father and I were quite close with several bands in the late 70's in LA, most notably The Quick, The Screamers and The Controllers.

Way back in the Factory days, Andy wanted me to front a band and for a while had Chuck Wein rehearsing me with a few guys. As I recall the guys were named Robert, Bobby and Bob. Bob had a side career as a dealer and most of rehearsal time was spent getting so completely stoned that we were unable to do much except stare into space and giggle.
PUNK GLOBE : Between 1990 – 1995 you operated Troy Cafe with your husband Sean Carrillo in downtown Los Angeles.For the people who haven't visited Troy, how would you describe it?
BIBBE HANSEN : Cholita, Black Fag, Beck, Chicano Secret Service, Culture Clash, Las Tres, Kicking Giant, That Dog, Calvin Johnson and Dub Narcotic, Kill Whitey, Quetzal, Boca de Sandia, Y Que Mas. There were a whole slew of bands, performers, students and artists who found community at Troy Cafe. Troy was a rehearsal and performance space, an art gallery, a meeting place and hangout. Great people, coffee, food and music; it was an unbeatable combination. The Dadaist performance venue "Cabaret Voltaire" in Zurich, Switzerland was only open a year (1916) and its impact is still being felt. Troy was open for five years between 1990 and 1995, and I am so pleased that it still very much lives in the minds and hearts of its people.
PUNK GLOBE : Bibbe you performed and directed theater and performances with your friends like Edwin Seth Brown, Jade Gordon, Charles Lane and more. Which performances or theater directions were the most enjoyable? Can you give some information about this branch of your works, too?
BIBBE HANSEN : Although I am perhaps better known for my experimental theater background, my film collaborations with Andy Warhol and the performance work I did with my father, artist Al Hansen, at the same time, I was a child actor and came up working in traditional theater. I feel quite equally at home directing a cabaret show with Charles or a musical review with Edwin Seth Brown as I feel doing experimental performance in Happenings/event art, performing as my male alter ego Cleofus or participating in performances with Second Front – the all avatar performance art group working out of Second Life.
PUNK GLOBE : As an actress and a true artist, who are your favourite actors, actresses and movies?
BIBBE HANSEN : I have always been an avid movie fiend.To quote a dear friend Jon Salenger: "Everything From Godard's Weekend to Weekend at Bernie's" – I dig it all.
PUNK GLOBE : Are there any names that you want to collaborate with in the movie world sometime in the near future?
BIBBE HANSEN : Truffaut is dead, Fellini is gone – that just leaves John Waters.
PUNK GLOBE : You and Sean are the directors of your father's archive,continuing exhibitions of Al Hansen's work, performing at universities, galleries and museums around the world. You are also pursuing a fine art career and writing a memoir. Can you update us about the recent activities and are there any possibilites to form new bands or starting a solo career, releasing albums, eps and performing too?
BIBBE HANSEN : David Stuart (Jan Kerouac's brother) and I have been kicking around the idea of collaborating on a music venture, and then Black Fag keeps threatening to reunite for a sequel album to Passover Satyr. Both Cleofus and I have short cabaret sets that we pull out when called upon. I recently contributed lyrics for three songs on the new Aaken CD.
PUNK GLOBE : Bibbe, you are a legend from a legendary family and you had the chance to know & meet many bands throughout your life but if you were to create your all time dream band, who would be members of this legendary army?
BIBBE HANSEN : Karla Mad Dog on drums definitely, Spike on guitar, Stingray on – hey wait! That's The Controllers!
PUNK GLOBE : In your own words, you went from beatnik to mod to punk to international artist and lecturer with no stops in between. What has been your main inspiration in being a part of all these scenes and still keeping your strength plus creativity & energy at the very top level to this day. In a few words, how would you describe this adventure?
BIBBE HANSEN : Life, like art, is a process – not a destination.
PUNK GLOBE : Any parts you would change if you had the chance?
BIBBE HANSEN : Reality is perfect -- Not a thing.
PUNK GLOBE : I personally know that you are a very good music listener with great taste and a big archive.
BIBBE HANSEN : It is always a big mixup for me. There are the rich ongoing deep music love affairs that sustain one through all the twists and turns of life, but then there are those steamy hot one night stands with songs one meets and falls crazy in lust with for a few minutes – I need them both. And then I heart all my friends' bands. Adam Green has a terrific new album - "Minor Love" and Jack Dishel's Only Son has one coming out soon also.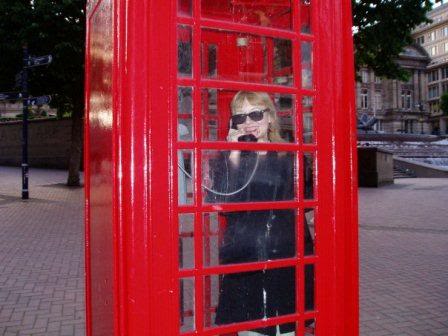 Photo By Sean Carrillo
PUNK GLOBE : What are you listening to nowadays?
BIBBE HANSEN : I guess I am on a bit of a pop trend at the moment. Looking at my last 100 plays I see Dufus, Futureheads, Paleface, Richard Hawley, Minus 5, Kimya Dawson & Jeff Lewis, Caetano Veloso, Regina Spektor, Essex Green, Beirut, Codeine Velvet Club, Vampire Weekend, Strokes, Hidden Cameras, Victor Jara, Magnetic Fields, Etta James, The Tyde, Libertines, Rosebuds, Weakerthans, Sonic Youth, Pet Lions, Elliott Smith, Chico Cesar, Ramones, Bird and the Bee, Roberto (Polaco) Goyaneche, Animal Collective; They Might Be Giants, Goh Nakamura, Mission of Burma, CSS, New Pornographers, Guillemots, Clap Your Hands Say Yeah, The Dickies, Hold Steady, Chico Buarque, White Stripes, Raconteurs...
PUNK GLOBE : Favourite Albums?
BIBBE HANSEN : Impossible to pick just a few "favorites" for a music slut like me! It's like asking Ilya in "Never On Sunday" to close up shop and stick with just one guy. Perhaps if it were by category… Just going stream of consciousness, with whatever swims to the top first, some all time favorite albums:

Nina Simone – Live at Town Hall; Frank Zappa – Hot Rats; Charlie Musselwhite – Stand Back; Blurt – In Berlin; The Specials – More Specials; John Coltrane and Johnny Hartman – John Coltrane and Johnny Hartman; The Jam – Sound Affects; Velvet Underground – Velvet Underground; Weakerthans – Reconstruction Site; Iggy and the Stooges - Raw Power; Os Mutantes – Os Mutantes; Turbo Negro – Ass Cobra; Puccini: Tosca (with Maria Callas, Tito Gobbi, Chorus & Orchestra of La Scala), Milan; Roy Kral & Jackie Cain – Double Take; Jimmy Spheeris – Isle of View; Richie Havens – Mixed Bag; Straight Outta Compton – NWA; Leonard Cohen – Songs From A Room; Soundtrack: The Harder They Come; Pharoah Sanders – Karma; Stan Getz and Charlie Byrd – Jazz Samba; Karen Dalton - In My Own Time; Marvin Gaye – Let's Get It On; Ramones – Leave Home; Television – Marquee Moon; Kinks – Village Green Preservation Society; Sublime – 40 oz to Freedom.

Any album by Elliott Smith, any album by Dylan, any recording by Nino Rota – well there are probably a few dozen "any album by" guys and gals. That would be another category. Looking over this album list, I don't see any new albums here. I guess an album might have to hang in there with me for a few decades to qualify.
PUNK GLOBE : Because of the continuing exhibitions, you visited different countries around the world. Which ones impressed you more and are there other countries that you always dreamt of seeing but not had the chance yet?
BIBBE HANSEN : Though artists work internationally, they can end up with a strangely limited view of the world. Usually we travel for our work and go to places where other like minded people are likely to reside, so instead of thinking in terms of countries, more often we connect with the cities we visit over and over again. In this way Cologne, where my father lived and died, feels like a second home now. I fell in love with Paris and London in books and in movies long before I ever had the chance to visit either. The reality was even more delightful.Tokyo was a complete blast, I don't know when I have a had a better time getting to know a city. Crazy bands, clubs and bars there—we had such fun. In recent years, I am getting to know Berlin pretty well. I think I have more friends living there now than in either NYC or LA. I have a thing for Canadian cities in general, Toronto, Banff, Montreal, Vancouver, but, as you know, I have an ongoing, especially surreal relationship with Winnipeg, Manitoba, of all places. Then of course Barcelona, we have just met, but I can confirm that we are in love. My good friend Samara Nunes is arranging for me to come present at a short film festival in Sao Paolo. I have wanted to visit Rio and Sao Paolo in Brazil for almost as long as I can remember being alive. Buenos Aires and Santiago are both cities I have dreamed about as well. All three countries, I associate very strongly with my love for their music.
PUNK GLOBE : Bibbe, as everyone can agree, you were and still are a very beautiful woman. Maybe being the daughter of a beautiful woman like Audrey Hansen plays a role in this but how do you still manage to keep yourself so good looking and as beautiful as you always were? Any secrets for female readers of Punk Globe? : )
BIBBE HANSEN : Aw, shucks, thank you--you're too kind! My New England grandmother was fond of saying: "pretty is as pretty does". Substance over surface. So-called good looks are mostly an accident of birth and genetics and pretty subjective to most people anyway. Nothing in my mind is less attractive than terrific looking people with nothing much happening inside. Secrets? Develop the mind, its one's most beautiful asset. Learning to live well is a life-long process.
PUNK GLOBE : Last question, as you are also the mother of the wonderful musician Beck, what is your favourite Beck song and album?
BIBBE HANSEN : I love them all. I have a special fondness for Midnite Vultures which I think never was fully appreciated. Mutations is a lovely collection. My favorite Beck song is whichever one I am listening to at the moment.
PUNK GLOBE : Any last words for Punk Globe Readers?
BIBBE HANSEN : Break rules; steal parking meters, question authority. And try to enjoy life, it gets better and better, if you let it.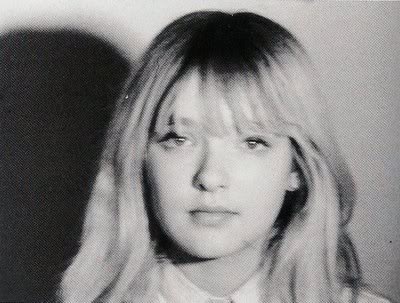 A Still From Bibbe's first Andy Warhols Screentest
Punk Globe would like to thank Bibbe Hansen for this unforgettable interview – August 2010