It means that a virtual line joins us. Since all the covers that are made by each member are recorded in their original wesite only online, the recording of each part of the song is passed, this is to feel that brotherhood of sharing the passion that unites them music.
Song covered is of Journey "Separate Way"
Integrated by. Musicians of Argentina
PENZO, https://www.facebook.com/fede.penzo
Keyboardist of JAF .1915 .BARILARI and JAF
NANCY SARMIENTO:
https://www.facebook.com/NancySarmientoMusic
singer of the band ARSIS
LEO DOBAO: https://www.facebook.com/leodobao/
Drummers of the band MARIO IAN - SINE. And EVERFLOW
ESTEBAN CERRI: https://www.facebook.com/estebanrcerrioficial/
Former guitarist of thermosism and now soloist uploading his videos on YouTube with great diffusion
SEGUNDO BRITO : https://www.facebook.com/cristiansegundobrito/
Bass SOLISTA uploading his videos on social networks having great diffusion
Mixed By Leo Dobo Battery
The second song covered is the band Divided "Sobrio To The Pinas, who has Taken all the Wine" From Argentina..
Integrated by.
Esteban Cerri: Guitar
Segundo Brito: Bass
Leon Bondarenko. Is The Voice
https://www.facebook.com/LeonBondarenkoRock/
Singer of the band Piston Cobra and soloist as Leon Bondarenko
Adolfo Sánchez Asheim:
https://www.facebook.com/adolfo.sanchez.980
Drummer international guest of the band STRANGER BLAZE from MEXICO
MEXCLA MADE BY THE GUITARIST ESTEBAN CERRI
LINK
https://www.youtube.com/watch?v=1aeJPMYZ8Z4&feature=youtu.be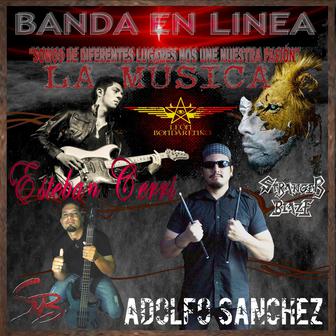 Thanks To Punk Globe For The Space That They Give To Latin Musicians